We are witnessing an epic in web analytics. Yesterday Google announced Google Analytics 4 which was formerly know as App+Web and is the future of data measurement. In this post I want to discuss a few key points that are the pillars of this new tool.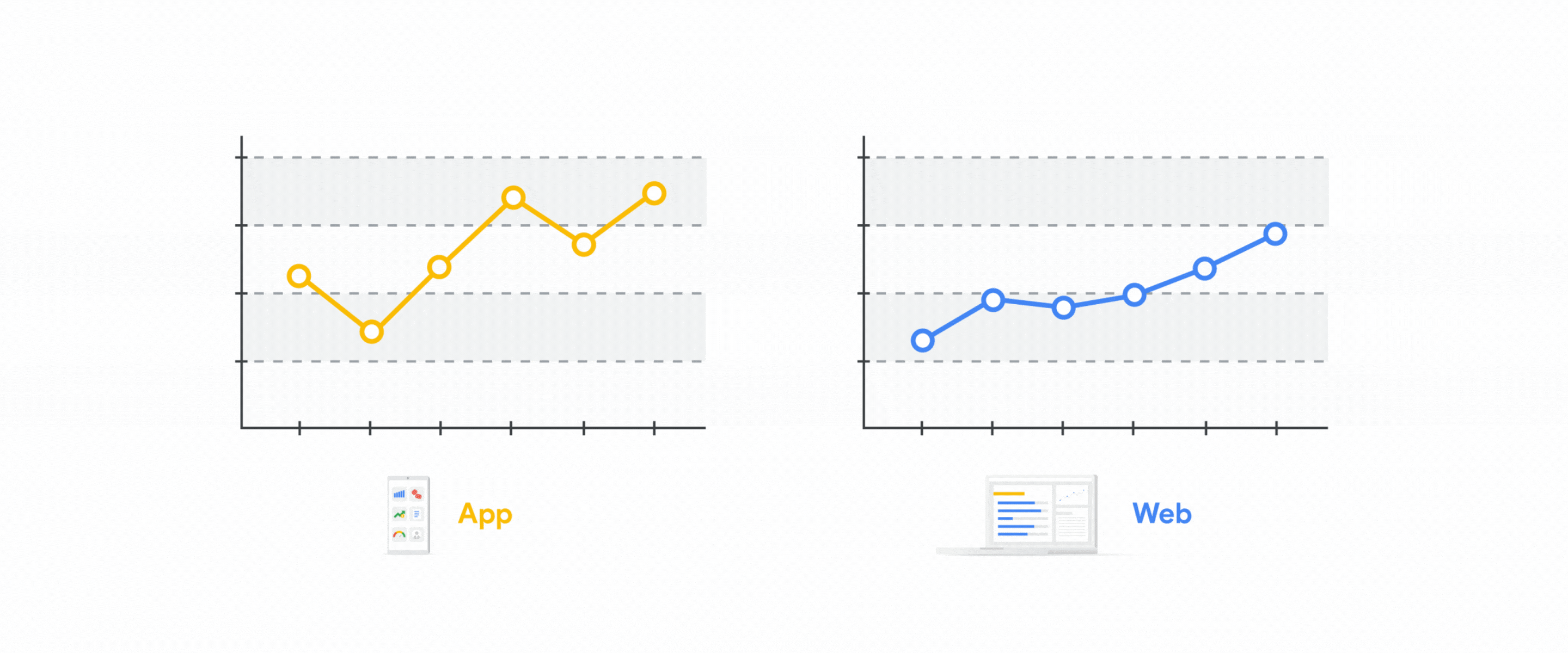 There are two main reasons for the change from Universal Analytics to Google Analytics 4. First of all, the change of how users interact with the web. A few years back users were only interacting using their computers and now it's not uncommon to see 60-80% of traffic coming from mobile devices. This created a gap in understanding user behavior, which Google now wants to fill.
The second reason is that Universal Analytics was hit based, and the new Analytics 4 is event based. The reason for this is the growing popularity of React and Angular based websites. They don't need to refresh the page to load data. They use a Vritual DOM to display new information and causes difficulties to measuring User Interactions.
Google has worked hard to build the new system. There are however a few key foundations of the new default Analytics property.
Unification and deduplicate across devices and platforms showing a full picture of how users interact with your business.
Privacy first analytics in line with GDPR and CCPA
Cross channel measurement of users on various devices
Prediction and insights easy to navigate and use
As mentioned previously this is going to be the new default property, so we all need to accept the change and use it to our advantage. In the near future I will provide a more in-depth overview on using Google Analytics 4. In the meantime let's take a look at the features with Krista Seiden.